Welcome
To Fairland Holiness Church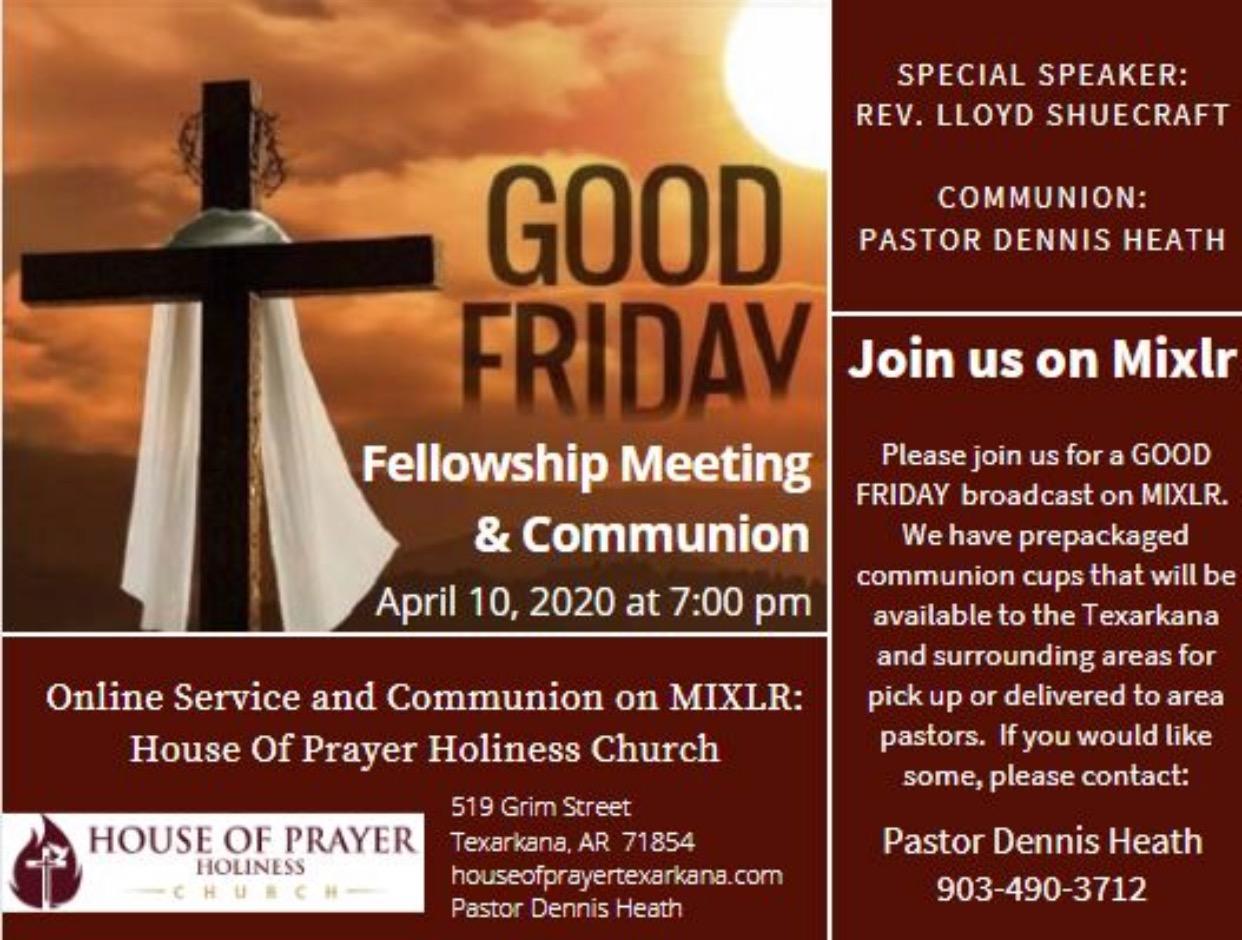 Dear Family and Friends of Fairland Holiness Church,
This is the time that we remember the great sacrifice of our Lord and Savior Jesus Christ.Our hearts are full of joy as we look at His victory over sin, death and the grave. Even though we are in a time of Covid-19 crisis, this does not change our desire to lift up our Savior. He is still Lord of all! Praise His name!
Much of our plans depends upon the Government's estimation of when it is safe to go back to normal services. Until further notice we will have internet services. Our schedule of services is as follows.
Sunday morning at 10:30 we will have a Children's service.
Our regular service will start at 11:00.
Sunday evening will be at 6:30.
Wednesday night will be at 7:15
We have some special services coming up.
On Good Friday, April 10th there will be a communion service hosted by the House of Prayer Holiness Church in Texarkana. I will be preaching the service. It will begin at 7:00. This service will be broadcasted over the House of Prayer Holiness Church's Mixlr account. If you want to participate with this communion service please buy your own grape juice and bread. This is a wonderful way to remember the Lord's death until He comes again.
Our Easter celebration will be a special service in the Fairland Holiness Church's parking lot. We encourage everyone to come and worship but to also practice physical distancing so that we would not spread the Covid-19 virus. For those who cannot come we will be broadcasting over the internet. Please pray for this special service. The parking lot service will begin at 11:00. We will also have a Children's service at 10:30.
Sunday night we will begin a revival with Bro Don Tabor. This will be broadcasted over the internet. The Sunday evening service will begin at 6:30. Monday through Saturday will begin at 7:15. This revival will go from April 12th through the 19th.
I am very excited about the special days ahead. God has anointed every service since the crisis began. He will continue to enable the Church to do great things for His Kingdom. This is not a hopeless situation even though many people are hurting. Some have suffered financial problems during this shut down, others are full of fear and still many are sick. Death has broken many hearts. With all of this going on, I must remind everyone that Jesus is still on the throne. He is alive! He is the reason for our hope and the Church can have revival during this crisis. 2020 could be the year remembered for revival rather than a year of Covid-19. I love and pray for everyone. Hope that God ends this soon so we can worship Him together again. Until then, look up, your redemption draws nigh.
Love and Prayers,
Pastor Lloyd Shuecraft
Watch our services LIVE via Instagram
Listen LIVE to our services via Mixlr
Service Times:
Sunday School: 10 AM
Sunday Worship: 11 AM
Sunday Evening: 6:30 PM
Wednesday Evening: 7:15 PM
If you need a ride to church we would be glad to come by and pick you up on one of our church vans. Using the box below, please tell us your name, address, and a phone number you can be reached at.
Children's Church
Every Sunday Morning from 10:55 AM until 12 PM we have a children's church service. They play games, win prizes, and learn about Jesus during a special sermon just for them!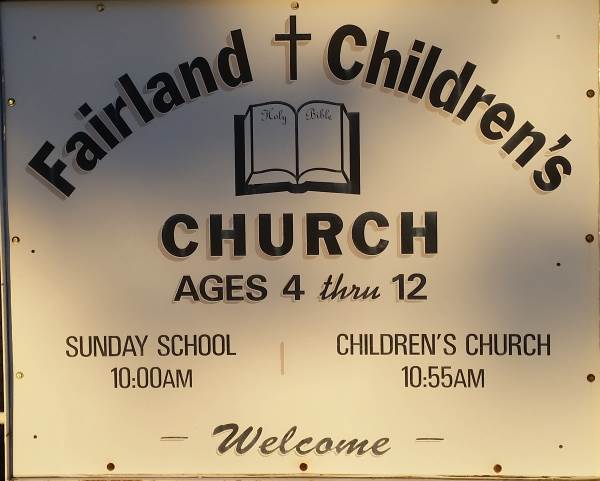 Location
We are located at 3819 Miller County 9, Fouke, AR  71837